Hi Sonic,
I hear what you're saying about the T1.  If I do try it, it will just be to put it in and make a quick assessment.  Most likely I will try swapping in some Duelund 16GA for the Type 3 speaker cables, before I get around to the Type 1.  The 16GA is a replica of an old Western Electric hookup wire, and my experience with it in the past has been that it sounds very similar to the Type 2 I had been using at the time, but I'm curious to hear what it might do in this system.  It's a stranded wire and this system seems to like stranded, so we'll see.
The Audolici is tuned with the wood blocks that it rests on.  The chassis feet are removed, and the chassis is supported by four low tone redwood blocks.  Moving them in and out, from both the horizontal and longitudinal axes, has a surprisingly clear focusing effect on the sound.  So, for instance, one recording might like the blocks just a few inches from the horizontal axis and about halfway under, and halfway outside of the chassis.  Another recording might sound best with the blocks several inches from the horizontal axis and positioned with only 20% under, and 80% outside of the chassis.  This is a snapshot I took of the Audolici at Michael's in a configuration that was particularly good for Donovan's Greatest Hits and the Tokens: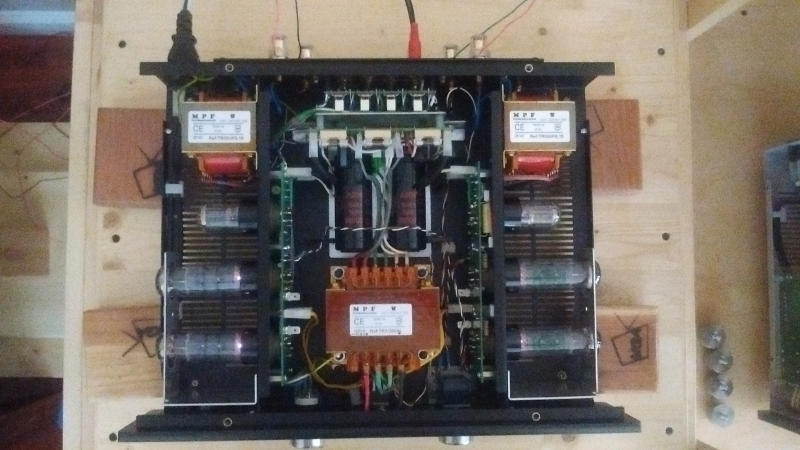 In case I forgot to mention, the cover is removed.  

Interesting you should ask about the Altmann DAC.  I got it back a couple months ago, but hadn't really put it into a system for serious listening.  Yesterday afternoon I got around to swapping it in for the Magnavox in the Audolici system.  So how did it sound?  My first reaction was: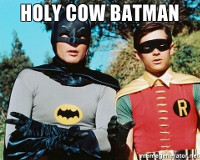 Even cold, it was so dynamic and so alive that it made the Magnavox sound bland and uninvolving by comparison.  There's just more of everything: more dynamics, more hall sound, more tone, bigger halos around musical images - just more information, period.  I think putting a top tune on the Magnavox would make up some ground, but I don't think it would be enough to equal the SDTrans/Altmann combination.  
As has always been the case when switching from the Magnavox to the Altmann, the nature of the music listening experience has also changed.  I've enjoyed the Magnavox/Audolici combination, but the number of goose bumps and reverie experiences over a month of listening?  Exactly zero.  In the first hour of listening to the Altmann, I'm already having goose bumps.  ('Make It Easy On Yourself' by Jerry Butler)  Still working on the reverie.
Am I hearing any downsides?  There's some shrillness to the highs on some songs, and as it always is when you're working with this much information, getting the sound field coherent and well-organized can be a challenge.  But I should point out that the Altmann is still a ways from being well tuned.  This was just an initial setup, and a quick tuning move to put the battery up on wood blocks.  There's a lot more that can be done.
Hi Michael,
Thanks for the kind words, things have definitely changed a lot over the years.  As I was listening to 'The Look Of Love: The Burt Bacharach Collection', it was easy to hear that some songs sounded great while others were less dynamic and more distant.  Hearing an instrument that isn't as present as it could be isn't anything new, but knowing that I can put those songs on repeat and tune them in to a much better presentation is.  And undo it just as easily, for the next recording?  That's a game changer.  In any case, I think I'm getting better at hearing when a given recording is in tune, and when it isn't.  And how far I need to go to get it where I want.  I don't always know how to get all the way there, but I know I can get a lot closer by tuning the Audolici.  Hmmm... I wonder what's going to happen when I take the faceplate off?  

Speaking of the Burt Bacharach Collection, have you been listening to it?  How are you enjoying it?
Hi Everyone,
After a long break, I am once again working on the Tunable Room.  Right now the plan is to get the floor finished and then use that as a platform for building the walls and ceiling.  At the moment, I'm evaluating the length and shape of the structural beams and joists in preparation for cutting them to even lengths and refinishing the ends.  I'll keep everyone posted as construction continues.